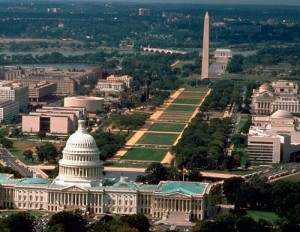 It doesn't matter if you live in or around the nation's capitol or if you're visiting on vacation, there are things you can do for free or nearly free. Listed below are some sites, events, and happenings you can visit which will not put a dent in your budget.  So enjoy doing things as a family.  The events might be free, but family time is priceless.
Rock Creek Park: Visit the Planetarium and view the stars for free. While there enjoy the park, have a picnic and just hang out. Plenty of things to see and do there.
Bureau of Engraving and Printing: Enjoy letting the kids make money and see how it's made.  This is a free tour the family can enjoy.
National Museum of Natural History's Butterfly Pavilion: Every Tuesday for free, you can take a walk among hundreds of live butterflies. Time entry tickets are required so be there by 10 a.m. to pick them up at the Butterfly Pavilion box office.
National Museum of American History: This is a great place to help your kids appreciate the history of our country. See collections and exhibitions. Explore the thousand of objects related to America. Enjoy hands on activities.
Sites not to be overlooked by the history enthusiast are: The Lincoln Memorial, WW11 Memorial, Library of Congress, and the Arlington National Cemetery to visit the changing of the guards.
Put on your walking shoes and take the family for a walk. C & O Canal Towpath follows the Potomac River from Georgetown to Cumberland MD. Pack a lunch and enjoy being outdoors.
Often times because of working to provide a living for self or family, it's easy to overlook the things that make the town or city what it is. Even on a budget one is able to take advantage of discounts or free events the city offers.
To know what is going on through out the year and what is available, contact the cities resource centers and tourism places. Don't be shy about asking for coupons, discounts, or free things to do. By planning these things ahead of time  you can cut the cost of a vacation in half and still enjoy the whole experience of a family vacation.
For more information on free or near free activities to do in Washington D.C. visit this site:
http://washington.org/visiting/browse-dc/attractions/100-free-things-to-do