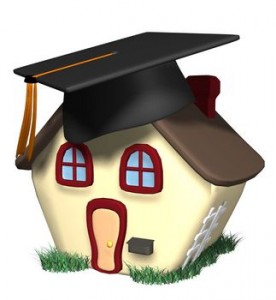 After hours of thought, a lot of research and comparing the pros and the cons, you've made the decision to homeschool your child. You know that you want to give them everything they could gain going off to school, and possibly even more. When doing your research, you've seen free options as well as expensive ones. Which should you choose?
For me, I would invest in my children's education. I would have paid whatever was necessary…however, I didn't have to. There are MANY free options out there, that, in my opinion, are every bit as educational as the resources that charge an arm and a leg. The trick is to take the time and look through each site. Find options that fit your child and your teaching style.
I'm not going to direct you to the easy "everything in one spot" site. Truth be told, there isn't such a thing. With every child being an individual, your teaching plan should be the same. I homeschool my daughters. Initially, it was for their safety, and a better education than what is offered in this district. Now, I plan on doing it for several more years. Both of my daughters were reading by age 2 1/2. They thrive for more knowledge. I have no doubt that it has a lot to do with me homeschooling.
Anyway… let's get back on track here. Spend an evening searching through the homeschool sites (and there are a lot of them). Pick out your favorites. One may offer wonderful printable worksheets. Another may have a great curriculum for science. Use your resources to build the best learning plan you can. I personally have 5 sites that I pull from on a regular basis.
Another way to educate without breaking the bank, is to teach with everyday things. For example, I taught my girls about money by taking them grocery shopping. We would talk about the cost of an item, then we'd figure out the coins/dollars, that made up that amount. Yes, the trip lasted twice as long, but they were learning.
We also learned about plant life cycles, by planting a garden. Each day we would go out to check on our garden. The girls would bring a little notebook, write what they saw, and drew pictures. When something new appeared, they were so excited. This has stuck with them.
Get creative! Have fun thinking up new ways to teach. I look up what goals my girls should reach, for each grade (Curriculum), and schedule that out in my Homeschool planner (sold on my site). Then I add other fun things into the mix. I love thinking of ways to make key topics, fun!
Image credit: shenkitup