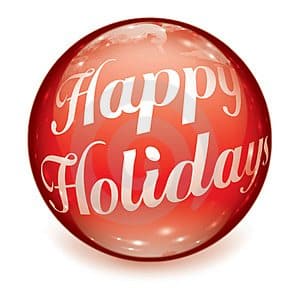 Knee deep we are, in the stretch run of the Holiday shopping season. And as I continue to review the Holiday sales advertisements for great gift ideas at the best value versus over priced ones, venture out in the trenches to see whether or not all my hopes & dreams are answered in gift availability, and wait in lines to purchase what I hope will be the next-best thing to sliced bread in someone's eyes, I also continue to work on my shopping savings strategy. In the midst of the season, a new strategy emerged from my experiences. Instead of just tallying the money I am spending, I'm also counting the money I'm not spending. Counting the money you don't spend on holiday gifts can help you cash in on savings.
Keeping track of what you don't spend will keep you on budget. As discussed in a previous article, it is easy to add stuff to any holiday shopping cart and rationalize that it only adds a few dollars more to the total. The true result of this "what the heck" mentality is going over-budget. The discussion here is to motivate you to limit spending on yourself. I'm a fan of finding great gifts for friends, family, and co-workers. Unfortunately, in searching for gifts for others, I also find great deals for myself. This is where the budget intentions go awry – because I have a tendency to rationalize the selfish spend due to the savings. Keeping this in check by counting the money I'm not spending helps curb those tendencies.
Keeping track of what you don't spend will also motivate you to continue to not spend more. For example, before my weekend holiday shopping adventure, I had totaled approximately $85 dollars that I did not spend on myself. During the stops on my holiday shopping "tour," I found a few new items that I thought I "needed." All totaled, these items came to about $56. Since I did not purchase the items, my new total of money not spent is $141 for this season. I've already seen the dividends, so to speak, of this strategy, as I have already received my first holiday bill. I was pleasantly surprised to see that I could afford the gift-giving purchases I had already made for the season.
Counting the money you don't spend provides an immediate and tangible result. So often, when it comes to savings, we are saving for the future, for "a rainy day," or for retirement. By keeping track of what you are not spending during the Holiday shopping season, you are getting immediate results for your efforts that you can visualize. One could argue that you don't actually see this money. You know, they might be right – I don't see that money going out the door to pay my credit card bill! By counting what I'm not spending on myself on self-rationalized "value purchases," I'm choosing to stay within my budgeted means for the holiday shopping season. As the television advertisement from one national box store says, "Game On, Santa."
Image Credit