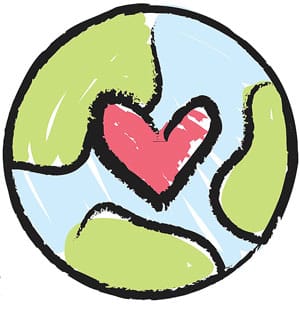 Here's a short list of a couple of freebies running today April 22, 2015.
Anthropologie – Kids get free Rainforest crafts on Earth Day! Be sure to check your local Anthropologie store for event times.
Avon – Get your free Earth Day tote with any purchase of $60 or more with promo code EARTHDAY.
Origins – Free Eco-chic Tote and bracelet with any purchase. Plus Origins will plant a tree for you! Enter code EARTHDAY.
Peet's Coffee & Tea – Get a free medium beverage with the purchase of a Peet's tote, Bamboo canister, tumbler, or glass. Also get free coffee grounds for your compost or garden.
EVOS – Free Organic Milkshake at EVOS restaurant and cafe on April 22.