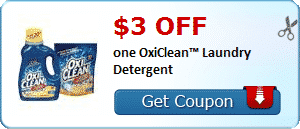 It's a new month, people! That means there's a new roundup of coupons for you guys to take advantage of! Click on the links below to get your coupons.
Coupons.com
$.75 Off any box of Nature Valley Bars
$1.00 off any TWO Glade Jar Candles
$2.00 off FOUR (4) Select Dog Snacks
$2.00 off ONE Pampers Splashers Swim Diapers
$3.00 Off Schick Intuition Razor
$3.00 Off OxiClean Laundry Detergent
$2.00 off Pampers UnderJams Absorbent Night Wear
$1.00 Off TWO Hormel Pepperoni packages
$2.00 off one Purina Purpose brand cat litter
$1.05 Off New Digiorno Pizzeria!
$.80 Off FOUR Helper or Ultimate Helper Skillet Dishes any flavor
Buy KING'S HAWAIIAN Burger Buns, Get Manwich Free
$1.00 Off TEN cups Yoplait or Yoplait Greek yogurt cups
$1.00 off any 3 Gerber Graduates Puffs
$1.00 off 2 Bagel Bites Frozen Products
$.50 Off Charmin Basic 4ct or larger
$0.50 off (1) Fiber One™ Chewy Bars
$1.00 off (1) Quart of LACTAID Ice Cream
Savingstar.com
$.55 Off any Drano product. Expires 7/31/15
$.50 Off any Windex Outdoor product. Expires 7/31/15
$5.00 Off any Nicorette Gum 100 ct or larger, NicoDerm CQ 14ct or larger, Nicorette mini Lozenge 81ct or larger. Expires 7/12/15
$1.00 Off FIVE cups Yoplait Greek, Yoplait Greek 100, or Yoplait Greek 100 Whips. Expires 6/30/15
$.50 Off any Old El Paso Refried Beans. Expires 6/30/15
Redplum.com
$1.00 Off any NYC New York Color Product
$1.00 Off Sundown Naturals vitamin or supplement