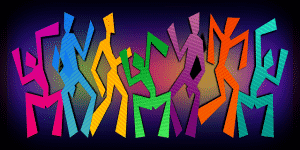 Parties and celebrations can be great fun to plan and to attend. However, they can sometimes get rather expensive. It is nice to give guests a small favor for attending, especially if you are having a baby shower or a bachelorette party. I have a list of suggestions for reasonably priced or cheap party favors for adults that will help you save money on your party.
You can get various party supplies and cheap party favors from Oriental Trading Company. They also have party favors for specific themes. They even offer cheap personalized party favors such as dog tags, playing cards, bottle labels, etc. Looking for baby shower party favor ideas? Oriental Trading Company has customized baby bottle containers in blue and pink that you can fill with candy or other small treats. Inexpensive and cute! Do you need birthday party favor ideas? Check out Oriental Trading Company's various birthday party favors. Many come in a variety of colors and designs.
Another place you can shop for reasonably priced party favors for adults is Dollar Tree. They have a variety of hats, horns, bead necklaces, cute loot bags you can fill with cookies or other snacks, and fun glasses.
Beau-Coup also offers a variety of fun, inexpensive party favors. Do you need graduation party favor ideas? This website has them. They have customizable fortune cookies, cork coasters, graduation life saver candies, mini magnet heart photo frames, and so forth.
Cute, inexpensive, DIY party favors are necklaces made out of gumballs and ribbon. Kids and adults will enjoy these edible necklaces. Just poke holes through the gumballs with a needle and thread your ribbon through. You can use monochromatic colors or mix it up with various colored gumballs.
You find find rocks outside, paint them, and give them as favors! They can be used for decorations or as paper weights. This is a super cheap DIY party favor.
You can even create DIY magnets and give those out as party favors. You can glue scraps of material or card-stock to magnets to make colorful magnets.