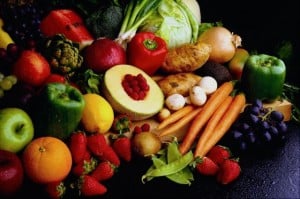 Summer is here and the summer crops are growing abundantly! Corn, peppers, tomatoes, peas, melons, and many more. Did you know you can save money by shopping at a local vegetable stand and farmers markets? Sometimes you can get the very best prices on produce by shopping at the farm stands and farmers markets. Grocery store chains tend to inflate the prices on fruits and vegetables. Many of the products sold in chain stores are imported from outside the United States. When you shop at your local vegetable stand and farmers markets, you support your community. You can also rest assured that your produce has been grown locally!
Are you having difficulty locating a vegetable stand, roadside produce stands, or local farmers markets? Check out Local Harvest. This website helps you locate various farms, stands, and markets near you. Just enter your zip code!
If you are driving through an area dense with farmland, it is likely you will pass farm stands. Local farmers often offer the best prices on fruits and veggies. There is nothing better than being able to say "this is local food close to me!" If you get to know the owner of your local roadside produce stand, they may tell you when certain vegetables and fruits will be arriving at their stand! It is great to have that kind of information, especially if your local stand sells out quickly!
If you find yourself wondering, "Is there a local farmers market near me?" Wonder no more- check out the United States Department of Agriculture Farmers Market Directory Search. This helpful website will tell you where farmers markets and local produce markets are located, what they sell, and what types of payment they accept.
If you live in or will be near Chicago, check out the Chicago farmers markets. The City of Chicago has a great website that provides the 2015 farmers market schedule.