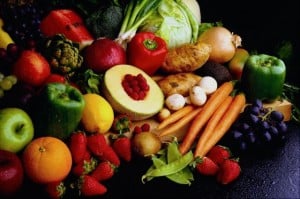 Did you know that swapping out meat for some vegetarian meals can save you money? It's true! Meat is rather expensive. Other sources of protein such as quinoa, beans, and tofu tend to be less expensive. Making cheap vegetarian meals can be less costly, but equally delicious! You could opt to have a snack comprised of cheap vegetables you purchase at a roadside produce stand. Add some hummus and dried fruits and you have a tasty, healthy snack. For main dishes, you can include beans (which are very inexpensive), avocado, various vegetables and fruits, tofu (give it a try!), quinoa, chick peas, etc. You can add these ingredients to your vegetarian grocery list!
Cheap Vegetarian Meals and Frugal Vegetarian Recipes
Give these frugal vegetarian meals a try! I have included the necessary ingredients so you have an initial idea of what the recipes contain.
Here is a frugal vegetarian recipe for vegan Greek stuffed peppers. This recipe uses rice, peppers, onions, carrots, zucchini, lemon, tomato paste, parsley, dill, salt and pepper. It is easy to make, affordable, and very tasty!
This Quinoa salad recipe is full of protein and delicious ingredients. You will need quinoa, chickpeas, cucumber, limes, onion, tomato, cilantro, mint, olive oil, cayenne pepper, and salt.
Here is a super easy and cheap recipe for vegan meatball subs. You just need Trader Joes meatballs, marinara sauce, rolls, and vegan mozzarella cheese (or you can use regular mozzarella cheese for a vegetarian meatball sub!)
This tasty recipe for mushroom stroganoff is very inexpensive and will not take you a long time to make. You will need mushrooms, bow tie pasta, shallots, olive oil, vegetable broth, tahini, brown rice flour, lemon juice, rosemary, and salt and pepper.
This baked Egg Foo Yong recipe is nutritious and delicious! To make it, you will need eggs, peas, mung bean sprouts, carrots, scallions, broth (such as vegetable broth), soy sauce, corn starch, water, and white pepper.