Labor Day is almost here! We all know there will be seemingly endless Labor Day sales, which will inevitably result in Labor Day shopping! There really are some good sales going on if you are willing to hunt around for the best bargain. You can compare store prices to ensure that you are getting the lowest price possible, and some stores will accept competitors prices. Kohls, in particular, is running some great Labor Day offers. It seems like the Kohls holiday sales are some of the best out there. Right now, they have a lot of nice summer clothes on clearance, just in time for the Labor Day Kohls sales! Stock up while you can, because their clearance items tend to go quickly!
Kohls Labor Day Sale :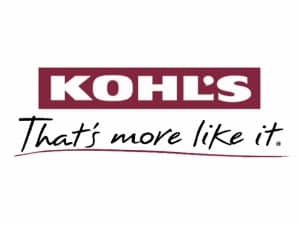 Check out these awesome Kohls discounts that are currently available. These codes can be entered when you checkout.
You can get up to 80% off clearance items plus an additional 10% off purchases of $75 or more with the savings code: SAVEVS3
You can get 15% off a purchase of $100 or more when you use the code DEALSPLUS15
You can get $10 off purchases of $30 or more when you use the code COOKOUT10 (Expires on 9/7)
You can get an extra 20% off fine jewelry with the code JEWELRY20 (Expires on 9/7) (men, now might be the time to stock up on some nice anniversary or holiday jewelry….)
You can get an extra 15% off ceramic cookware with the code CERAMIC15 (Expires on 9/9)
You can get an extra 15% off furniture, mattresses, home decor, and rugs with the code LABORDAY20 (Expires on 9/9)
You can get an extra 10% off bedding with the code BEDDING10 (Expires on 9/7)