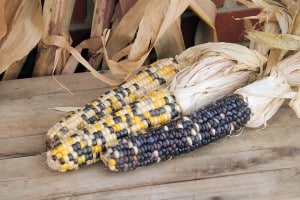 Thought it may be hard to believe, Thanksgiving 2015 is now under 2 weeks away. When people think of Thanksgiving, their first thought is typically the feast that they will prepare and consume (or for some people, just the feast that they will consume!) Preparing and cooking the food takes some degree of planning and organization. A lot of time and thought goes into planning the menu, shopping for groceries, and ultimately prepping the food. But what about those all important Thanksgiving decorations? Believe it or not, it is possible to find cheap Thanksgiving decorations. Several stores offering discounted or cheap Thanksgiving decorations.
Thanksgiving decorations Dollar Tree– Seriously, give Dollar Tree a chance! They have some really great, simple, and CHEAP decorations. Typically, they have festive placemats, plates, napkins, and decorations. They even have chargers to make your dinner table look fancier! Everything costs $1, and you can't go wrong wit that price! While you are there, check out all their Christmas supplies.
Thanksgiving decorations Oriental Trading Company– Oriental Trading Company has tons of great Thanksgiving decorations. They have affordable tablecloths, decorations, plates, utensils, and much more! Need a nice Thanksgiving centerpiece? They have those too! Right now, various party and holiday decorations are on sale for up to 40% off! You have to hurry because the sale ends tomorrow!
Thanksgiving decorations Party City– Party City has a variety of festive Thanksgiving tableware, serve-ware, decorations, and more. You can nab some money saving Party City coupons on websites like retailmenot.com to help you save on your Thanksgiving decorations and supplies!
Thanksgiving decorations Party Cheap– Party Cheap has Thanksgiving scene-setters, decorations, table settings, banners, and even Thanksgiving apparel (think turkey hats!) Party Cheap's products are very reasonably priced and perfect for making your home look festive for your Thanksgiving feast.
When in doubt, use what you have around your house to decorate for Thanksgiving! Uncarved pumpkins leftover from Halloween, dried beans layered in a clear vase, Indian corn, pine cones, leaves, and apples can all be used to decorate your home for Thanksgiving.