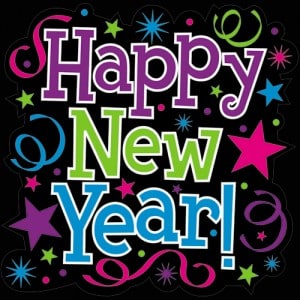 Christmas is just around the corner, and before we know it we will be ringing in 2016! If you are planning a New Years party, now is the time to determine what News Years Eve party supplies you will need, what New Years Eve party decorations you will need, as well as what food you will serve when you and all your friends watch the New Years Eve ball drop 2016! Although parties can get expensive very quickly, there are ways to have affordable celebrations. Today, I am giving you some suggestions on how to have an excellent and affordable party on New Years eve.
Inexpensive Party Favors for a New Years Party:
Oriental Trading Company is a great place to get extremely affordable party favors. They sell reasonably priced bulk candy, party hats, necklaces, shutter shades, and much more!
Dollar Days also sells a variety of fun party favors including noise makers, party headbands, poppers and other fun favors.
Bulk Party Supplies offers so many great party favors in bulk so you get more for your money! Like the other stores, they sell party hats, festive glasses, necklaces, and more.
Affordable New Years Eve Party Supplies:
In addition to having a variety of party favors, Oriental Trading Company has a variety of drink ware, tableware, and other party supplies for your New Years Eve party.
Party City has a large variety of party supplies for New Years Eve. Their supplies come in different color schemes, patterns, and sizes. Their prices may be a bit higher than other stores, but they have many different options to choose from.
Cheap New Years Eve Party Decorations:
Martha Stewart has a variety of affordable decorating ideas and suggestions on her website. Some of the decorations can be easily made at home using household items.
Shindigz offers many reasonably priced New Years Eve decorations including number balloons, ceiling danglers, scene setters, paper lanterns, tissue poms, and so much more!