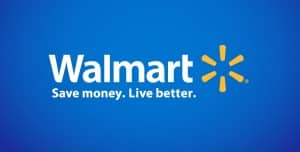 If you shop at Walmart, you likely already know that you can save a significant amount of money by making your purchases there. Other retailers tend to sell their items at higher prices. This makes Walmart a great alternative place to shop. What you may not know is that you can often get Walmart FREE samples on their website. They offer various samples for men, women, and children. However, they usually disappear quickly so you have to claim them as soon as you can.
Right now you can claim the following FREE samples at Walmart:
You can get a FREE eye glasses cloth and cleaner at Walmart with this coupon
Get a FREE sample of Zing zero calorie sweetener plus a coupon for $1.50 off your purchase of Zing
Walmart coupons can also be found on the Walmart website. As you may know, you can use most manufacturers coupons at Walmart, so your potential for saving money is even higher! Check out these current Walmart coupon codes and regular printable coupons.
Cooked Perfect Meatballs coupon
Save $1.00 on Hormel pepperoni
You can also browse the various in-store coupon offers through The Coupons Inc. and Coupons.com. Like the Walmart coupons, these coupons can be printed at home and redeemed in stores.
There are many more money saving coupons on the Walmart website coupon section. Check them out here. You can also check this part of the website to look for new Walmart FREE samples.