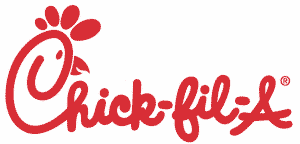 Thousands Of Americans Will Score a Chick Fil A Free Meal on Cow Appreciation Day!
If you love Chick Fil A food and FREE meals, you will not want to miss out on this offer! Once every year, Chick Fil A celebrates Cow Appreciation Day. During this special event day, customers can get a Chick Fil A free meal just by dressing like a cow! Yes, you read that correctly. If you dress like a cow on Cow Appreciation Day you can get Chick Fil A free food. No purchases or coupons are necessary to get your FREE food. Be sure to mark your calendar for July 12 so that you don't forget about Cow Appreciation Day Chick Fil A! Remember, this offer will be valid from the time the restaurant opens until 7:00 PM.
If you wear anything cow-like on July 12, you can choose from a FREE breakfast, lunch, or dinner entree. If your child dresses like a cow on this day, he or she can get a FREE children's meal. Here are the list of Chick Fil A breakfast freebies you can choose from: Chicken Biscuit; Chicken or Sausage Breakfast Burrito; Sausage Biscuit; Chick-n-Minis (3-count); Chicken, Egg, and Cheese Bagel; or Bacon, Egg, and Cheese Biscuit.
Dinner options include: Grilled Chicken Cool Wrap; Chicken Sandwich; Spicy Chicken Sandwich; Grilled Chicken Sandwich; Nuggets (8-count);  Grilled Nuggets (8-count); Chick-n-Strips (3-count); Chicken Salad Sandwich; Grilled Market Salad; Cobb Salad; Spicy Southwest Salad; small hand-spun milkshake; Iced Coffee; Frosted Coffee or Frosted Lemonade.