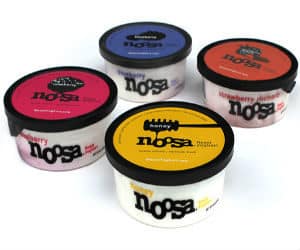 Don't Miss Out On This Noosa Yoghurt Freebie
There are no tricks with this special treat! If you hurry, you can take advantage of this offer to send your friends a FREE container of Noosa Yoghurt! In order to send the tasty freebie to your friend, fill out a form with their contact info.
You have to select your friend's best attribute in order to complete the form. You can even send them a personalized message with their coupon for FREE yogurt. Once you submit the form, your friend will receive an email with a coupon for their FREE yogurt. All your friend has to do is take the coupon to a local grocery store to get their freebie.
If you like yogurt freebies too, you can always ask your friend to send you a coupon for FREE Noosa yogurt! Your friend will have to complete the form and enter your email address to send the freebie offer back to you. FREE yogurt is a great way to let your friends know you are thinking of them!
Who doesn't like getting a FREE container of yogurt?? This super awesome freebie offer from Noosa yogurt will not stick around for very long, so be sure to take advantage of it while you still can!