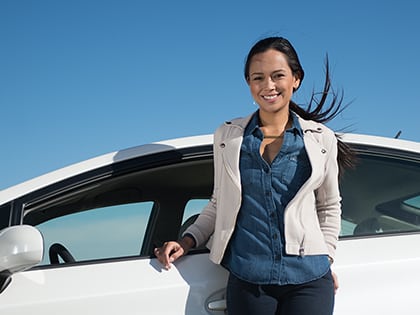 Are you in need of some extra income but you need flexibility and the ability to set your own schedule? If so, you have to learn about this great up-and-coming money maker: become an Uber driver!
Uber drivers set their own schedules based on their availability and how much income they want to earn. In order to become a driver, you must first fill out an Uber driver application to make sure that you qualify. Some cities and states require Uber drivers to have cars less than 10 years old. Some states and cities have less stringent rules for their Uber drivers.
You must complete a 2 part application process before you can find out if you have been approved to drive for Uber. Begin by entering your name, email address, and phone number. Be sure to indicate if you have have a car or need a car. You must also create a password. After that, you must verify that your car has 4 doors, was not salvaged, and is from 2006 or newer. You must be 21 or older to be a driver for Uber. Next, you must enter your social security number which is used to check your background. From there, complete the remaining application questions and forms. We hope you are approved so you can start earning extra income as an Uber driver!