NOTE: Sorry guys. This offer was pulled prematurely – We'll let you know if/when it's back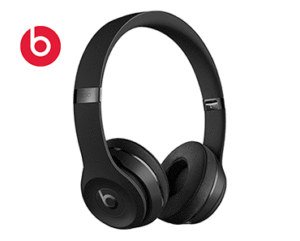 How would you like to own a pair of Beats Wireless Headphones, yet pay NOTHING for them? Though this may sound too good to be true, it isn't! Right now, you can enter a Dealmaxx giveaway for your chance to win a pair of FREE Beats headphones!
These incredible wireless headphones play your music with crisp and clear sound. They have up to 40 hours of battery life, and they also have a quick charge capability.
How To Snag A FREE Pair Of Beats Wireless Headphones
These headphones do not need to be attached via cords. They utilize Bluetooth wireless technology; so they really are hands-free and wireless! The ear cups are cushioned for your comfort. They are also adjustable for an ideal fit. They typically retail for a whopping $300.00. Wouldn't that be wonderful to own them for FREE?? You could be the proud owner of a pair if you enter this giveaway. You do not need to purchase anything in order to enter the sweepstakes. You must enter the giveaway before it ends on Friday, May 5.
Enter while you still can! Please note, you must be 18 years of age or older to enter this giveaway. Another requirement for entering this giveaway is that you must be a resident of the United States. Good luck!