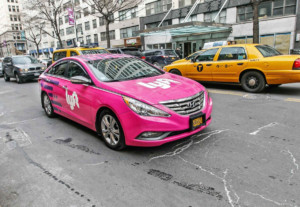 If T Mobile is your cell phone provider, you should be taking advantage of their awesome T Mobile Tuesday freebies! Each Tuesday, T Mobile customers who sign up for T Mobile Tuesdays receive various freebies just for having a T Mobile account.
Girls Night Out Just Became MUCH Cooler With Lyft Free Ride Credit
This week's T-Mobile Tuesday freebie offers include a Lyft FREE ride credit worth $5.00, a FREE VUDU movie rental, a 50% discount on various Eco-Cards, a FREE tree planting, a $25 credit to Restaurants.com, and much more! Remember, this freebie offers are only valid this Tuesday. Next Tuesday, new T Mobile freebies will become available to registered T Mobile customers.