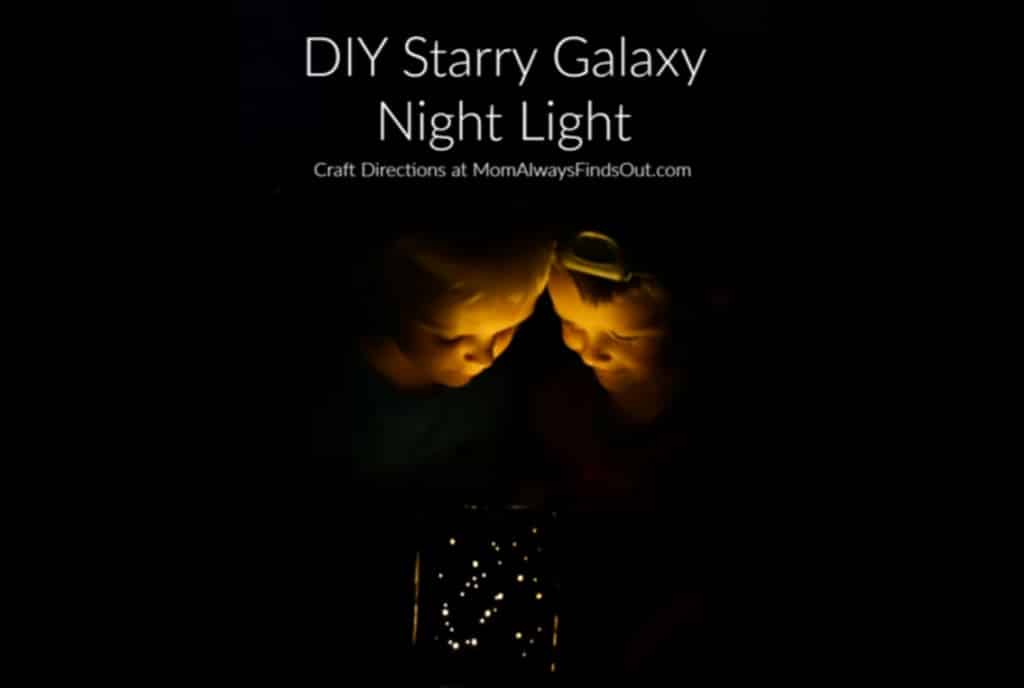 Are you looking for a simple buy awesome project to complete with your children? If so, you have to check out this DIY Starry Night Lights projector!
This DIY night light makes a great addition to any child's room (especially those who are interested in the solar system or even Star Wars)!
You, a DIY Crafting Super Mom With This Starry Night Lights Project From MomAlwaysFindsOut.com
Today, we are going to tell you how to make this Starry Night Light projector that was created by the ever inventive and awesome Youtuber, Nicole B (owner of MomAlwaysFindsOut).
Give it a try for yourself and get your kids involved!
Supplies:
An empty tissue box (square boxes work best)
Thumbtack
Battery operated tea light
Directions:
1) Take your thumbtack and punch holes all over the empty tissue box.
2) Next, place your battery operated tea light inside the tissue box.
3) Then, turn your tea light on and all the other lights off. Enjoy your awesome Starry Night lights projector!
Looking for more fun, family-friendly projects?
Be sure to check out these DIY garden ideas. They're perfect for spring! Find out how to create your own garden ladybugs, or your own clay pot lighthouses, and even a road sign to your favorite magical worlds!
Looking for even more?! My, you are industrious!!
Here's another awesome kid-friendly project that you can complete as a family: the DIY recycled bird feeder! It is easy to make and your feathered friends will certainly enjoy it!