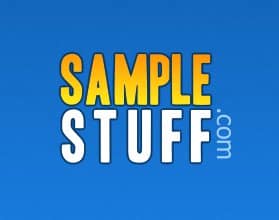 At SampleStuff, I seek to find the very best deals, sales, coupons, freebies, free samples, promotions, sweepstakes, contest, and so much more. Ultimately, my mission is to provide my readers with a comprehensive resource for these deals in a timely fashion.
However, this is a tall order for one person!
If you want to help me out, use the contact form below to submit a new freebie to me. I'll review the offer and may run it on the site.
Are you a manufacturer or retailer interested in reaching a new audience of free-stuff enthusiasts and freebie hunters? My site has that! Feel free to use the form below. Again, I'll review your promotion and may run it on the site. If I don't run the offer, feel free to resubmit. Sometimes, things get lost in the 'shuffle of life.'
Maybe you run a freebie blog of your own and want to bring awareness to it. If you want to write posts for the site in exchange for a promotion to your blog, feel free to submit your content for review.
[gravityform id="1″ title="false" description="false"]