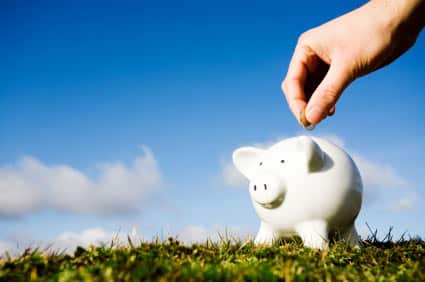 We all have our favorite methods and tips for enjoying little things in life while staying under budget. I love sharing money saving tips and am thrilled to get a few new pointers to help me pinch my pennies. Here are three of my favorites that I follow regularly to keep my budget tight and my pennies squeaking.
Gas Savings
Cut back on trips by combining errands.
Save on gas mileage by driving 5 to 10 miles under the speed limit (you won't make friends with other drives but you'll make your gas go farther).
Clean out your trunk to reduce weight in your car, which can boost fuel efficiency.
You can also save a little on filling up your tank by checking around your town for gas discounts. Certain gas stations in my area will occasionally offer coupons for 5 cents off per gallon. One fuel station that is owned by a local grocery store offers a customer card that allows you to save 3 or 10 cents per gallon of gas after spending so much in the store.
Use Your Library
Unless it's a book that I really want to add to my collection, I don't buy books. I check them out. There are plenty of free services offered at my local library that save me money– movie rentals, audio books, and special order books. The library in the next town over offers free exercise classes and most libraries have free Internet and even Wifi available. Most libraries offer lots of free enrichment programming for patrons such as movie nights, health classes, history presentations and more.
Entertainment
There are always free or low cost events that are fun for families and provide great entertainment and enrichment. I recently visited a gem and mineral show in my area sponsored by a local Earth science club. The total cost was $2 for my admission–my kids were free. It was an unusual type of entertainment but the kids and I had a good time.
There are wildlife centers, historical museums, art museums and plenty of other interesting attractions in my local surrounding area and I live in a rural location. All of these things are within driving distance of less than an hour away and offer free or very low cost admission. Local parks and recreation centers offer programs that are interesting and usually free. Family entertainment doesn't have to be limited to expensive vacations or a budget-busting trip to the movies.