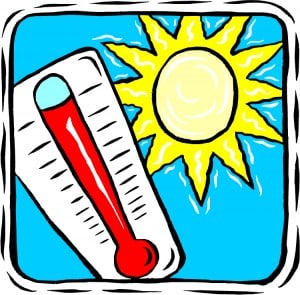 We're only a week into Summer and it's already a scorcher. I don't know about y'all but when it gets hot like this, I'm always looking for a quick and easy snack that doesn't cost a lot, to cool myself down with.
Here's a couple of inexpensive Weight Watchers Snacks the whole family can enjoy during the Summertime.
Ice Cream Sandwiches the low-fat way.
Ingredients:
Graham Crackers
Cool Whip (low-fat or fat-free)
Take one Graham Cracker and split it in half. To one half of the Graham Crackers, add two tablespoons of your cool whip. Wrap in plastic wrap and freeze. Keep repeating until you run out of either or both. Once the cool whip freezes you have frozen snack that is delicious and low-fat.
***Note***
You don't need to use name brand either, the generic of the cool whip and graham crackers will work just as well and cost a few cents cheaper.
Frozen Sparkling Grapes:
Another frozen treat I enjoy eating is frozen grapes. Believe me, when you're hot, these little frozen fruits will cool you off in a hurry.
Ingredients:
Grapes
1 Pkg. of sugar-free sparkling Jello
Give you grapes a quick water bath. Next roll them in your dry Jello powder until they are all coated. Place in a zippy bag and freeze. Once frozen these delicious sparkling grapes will cool you down in a hurry.
These two quick and easy recipes are great treats for the kids and adults. They are inexpensive for the most part and are great snacks for when it's hot outside.