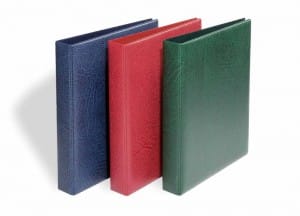 One of the easiest ways to keep track of EVERYTHING, is to create a household binder. By creating a Household binder, you have everything about your home and family, at your finger tips.
When it comes to "Household Binders", you have a few options available to you. You can buy one, or you can make your own. By making your own, you have the flexibility of adding what you need. With buying, you have the convenience of already having all of the options preprinted, and easy to fill out. It's all about what works best for you.
Making your own Household Binder
Here are step by step instructions to making your own binder.
The Binder:
Pick a binder that is sturdy, and fits your needs. Do you want a full sized binder or a compact?
Dividers:
You'll want a pack of at least 8 dividers. Create a section for the important things in your household.
Here are some examples:
– Home maintenance (List any and all home repairs and maintenance along with dates, times, and who did the repair.)
– Warranties (Keep all of your warranties together for easy accessibility)
– Auto Information (Keep track of all repairs. List insurance information. Make and model. VIN)
– Household Budget/Finances (Even if you have a "Budget binder", Keep the most recent 6 months of budgets in here. If there's ever a question, and you aren't around to answer it, everything will be easy to find)
– Personal Planning sections
– Gift Planning Pages (This is a great place to brainstorm)
– "Wants" and "Needs" (You have a place to keep a working list of anything you want and need. This helps for financial planning)
– Birthday and Anniversaries (Never miss a birthday or anniversary again. Each month you can flip to this section and plan for upcoming events)
– Holiday Planning (Are you hosting Christmas this year? Who are you buying for? In this section you can plan out each holiday)
– Household and Work Schedules (If you have a daily schedule for the home, make a copy and keep it here. This is a great place to write down a work schedule as well. )
-Medical Information (List each family member along with any Meds they are taking, appointments and allergies)
– Contacts (This is your phonebook. As soon as you acquire a number or address, put it in this section.)
– Family Information (In this section, dedicate a page per family member. List all important information. Date of Birth, Social Security Number, birthmarks, current clothing sizes)
– Notes section (This is a great place to write down anything that doesn't fall into the above categories.)
Initially, this may seem like a lot of work, but by having a "Household Binder", you're taking the first step to organizing multiple areas of your life.