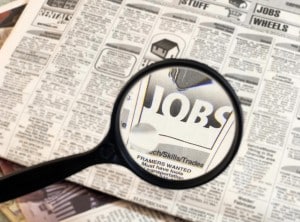 We recently addressed resume building through the utilization of some tried & true, old fashioned resources – networking, the library, & community centers. This grass roots approach to resume building may appear archaic, but using these resources can help you build a quality resume on a budget, as well as a foundation from which other resources can help enhance it. The world of technology offers additional resources that can help you create a cost effective & professional resume. Software programs, software templates, and online resources can help you build your cost effective resume into a competitive masterpiece.
Resume software programs provide another alternative to paying a professional to create your resume. These software programs have a variety of templates to suit both the style of your profession & your own personal taste. The added bonus is most software programs are inexpensive and affordable. Search the local box or closeout stores for discounted resume software. Odds are you'll find a software program will within your budget. Often forgotten, some versions of your computer's word document software also include resume templates. You may find by investigating your computer's software that templates are included satisfy your resume-building needs. One suggestion: regardless of the template or software you use, please make sure to use spell-check on your resume from creation to finalization.
The Internet can also provide templates and resume samples for you to build on. The beautiful part of researching resumes on the Internet is that you can search for templates by profession. Resume design, and how resume information is communicated, varies by industry. For example, some professions focus on education, while others focus on work experience; and some industries require a hybrid of these two pieces. Recently, I learned that some industries include a date in order to indicate the resume is current. Searching by profession can offer you an updated sample of how resumes are built for your specific industry. Using characteristics from both general templates and profession-specific samples can help you build a unique and competitive resume.
Stepping inside the virtual world to develop a resume can be a daunting task. The "monster in the closet" can turn into a hi-tech challenge. By being discerning in what templates you choose, and integrating characteristics from different resume samples within your profession, it is possible to create a professional and competitive resume without breaking the bank. Developing a resume on a budget is an opportunity to learn and grow, as well as to gain control of your future. Admittedly, it can be quite the chore to create a resume when starting from scratch. Putting in the effort to create a draft and having it reviewed by others can help you gain control over your professional future by allowing you to be able to add & revise your resume continuously, as well as have it readily accessible for submission on short notice. Networking, visiting your local library, using resume software & templates, and your computer's spell-check can help you successfully create a professional resume on a budget.