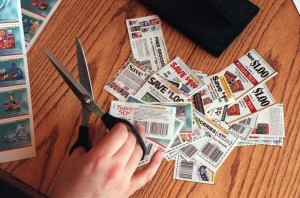 by Sheryl Philips
With inflation on the rise, the art of saving money on everyday food items is becoming increasingly relevant. Still, you do not have to spend hours obsessing over coupons in order to save money on groceries. There are simple steps you can take to save money on food and still eat well within your families budget.
Embrace Sales Ads
Local grocery stores put multiple items on sale in an effort to keep up with larger chains. In many cases, you will find that the sales items at local stores are cheaper than the everyday costs of the same products at larger chains. To find this information, you need to pay close attention to weekly sales ads. Although some stores produce this information in weekly mailers or daily newspapers, the most efficient way to find sales is to locate them online.
Some retailers even offer coupons off of your total grocery bill. When you browse through sales ads, you should have a general idea of what kinds of products your family needs. Buying items just for the sake of getting them on sale defeats the purpose of saving money on groceries because you will essentially purchase things you don't really need. Have an idea of what meals you would like to make first, and then see if the items you need to complete them are on sale.
Use Store Brands
Store brand items can slash your grocery bills, and most of the products taste, or work the same. Store brands that are most often equivalent to their name brand counterparts include medicines, canned vegetables, rice and pasta. You might try experimenting a bit and purchasing cereals, snacks, meats, and juices of the store brand and see if you and your family like them. Many times you'll find that there is no difference in taste or that the generic item tastes better!
Travel Less
Whenever grocery prices rise, it's typically because gas prices have increased and stores need to compensate for the increased transportation of goods cost. While you might not be able to do anything about that, you can save on your own fuel costs. One way to decrease your mileage is to stick to your neighborhood stores. Saving money at a major chain isn't really cost-effective if you have to travel 30 miles to get there.
Stay Within Budget
Saving money on groceries helps your bottom line, but it is also important to have a set budget before you step foot in the store. It is easy to cut the costs of basic necessities, and it is even more tempting to apply those savings to items you don't need. Instead, place the money you save back in the bank and save it for a rainy day.
Image Credit