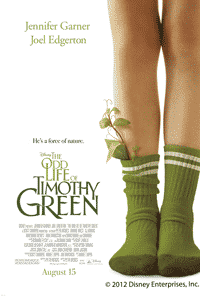 Click here to visit their facebook and click "See" on the "See & Share" tab.
If your city is listed, click it.
On the next page choose your location & quantity of tickets
Signin or register (If you register, you might have to click the link in step 2 again)
Done! You'll be able to print your tickets.
Image Credit: The Odd Life of Timothy Green