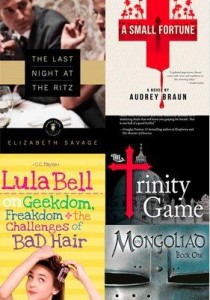 1. Click here to visit the Amazon local site and register or login.
2. If you don't see it right away, scroll down for more deals and click "Free Voucher to Purchase Select eBooks from the Amazon Kindle Store for $1"
3. Then just click "Get Voucher" to score your free voucher. You can only get this the next 2 days, but the vouchers should be good until Feb 7th.
4. Finally just click here to redeem your code.
Image credit: Audible