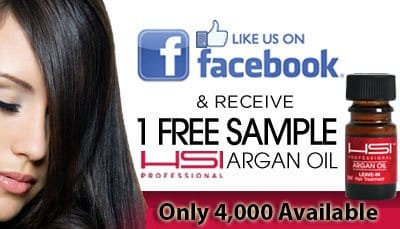 Update at this link
______________________________
Just a heads up. HSI will be giving away 4,000 free samples of their Argan Oil. The giveaway starts at 10:30 (Eastern Time)/ 8:30 (Pacific Time). They'll post a link on their facebook to get it.
"Have you wanted to try our Argan Oil? Well stop by this page on Thursday at 10:30 EST, We will be giving away 4,000 FREE samples of Argan Oil. Now if last time was any indication the samples will go VERY FAST. 
A link will be provided on this Facebook page at 10:30 EST to enter the giveaway. This giveaway is first come first serve. When we hit 4,000 we will stop the giveaway.
Because of the limited number and to be fair to everyone. If you received a sample in the last giveaway you are not eligible for a sample this time. (We will double check)
Giveaway is open to those shipping to US addresses only."
Image Credit: Argan