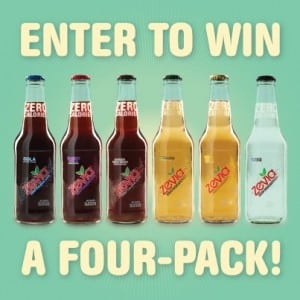 Note: Mobile users might have to select the view desktop option on your phone to see the tab
Click here to visit the Zevia facebook and like them. Then on the "bottle launch" tab, fill out the form to enter and allow their app (you can delete it right after). 100 lucky winners will receive a four-pack of Zevia soda in glass bottles.  Possible prize flavors are: Cherry Cola, Cream Soda, Cola, Ginger Ale, Ginger Root Beer and Grape. You'll have until May 7th to enter.
Want To Delete An App?
On your facebook homepage, click the wheel next to your name on the top right
Click "Privacy Settings"
Click "Apps"
Finally just click the x button to anything you'd like to remove
Image credit: Zevia