Click here to visit the Coupons site and you'll be able to print a coupon good for $3 off any Brita 13oz Soft-Squeeze Brita Bottle for Kids. You can click the back button to print a second one if you'd like.
Target
Target has these for $7.89. Click here to print a second coupon good for $3 off a Brita portable bottle water filtration system. Use both since one is a manufacturer coupon and the other is a store coupon to score a Brita Bottle For Kids for $1.89.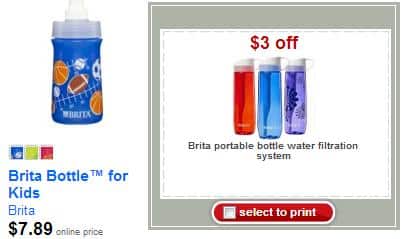 Walmart
Walmart has the Brita kid's bottles for $7.88, so just $4.88 after this coupon.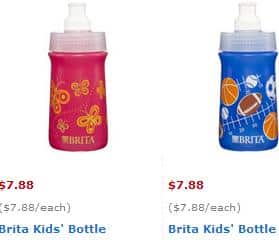 Thanks DP!