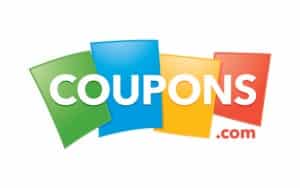 Here's a some of new coupons that were released today on Coupons. Click here to browse or just visit the links below to be automatically directed to the coupon:
COUPONS.COM
$0.75 off package of Campbell's Skillet Sauces
$1.50 off any two (2) Wonka Stand-Up Bags
$0.50 off ONE Tide Stain Eraser
$1.00 off (1) Purex Liquid or UltraPacks Detergent
$1.50 off 2 Snausages or Snaw Somes! dog snacks
COUPON NETWORK
$1.50 off when you buy any ONE (1) package of HUGGIES® Little Movers Slip-On™ Diapers
SMART SOURCE
Save $1.00 on any one (1) package of Weight Watchers® Chicken Breasts, Tenders or Burgers
SavingStar Grocery eCoupons
Save $5.00 when you spend $20.00 on any Green Mountain Coffee®, Celestial Seasonings®, Snapple® or Donut House® branded Brew Over Ice K-Cup® packs. Look for the Brew Over Ice logo and enjoy a wide variety of cool, full flavored beverages..Expires 7/31/201
Save $5.00 when you spend $20.00 on any StarKist® 12 oz Tuna Can Products. (Choose from Chunk Light or Albacore varieties). Tuna is the perfect substitute for chicken or beef in your favorite recipe..Expires 7/31/2013.Save $5.00.
Save 40¢ when you buy any ONE (1) Diamond Crystal® Salt.Expires 7/17/2013.Save $0.40.