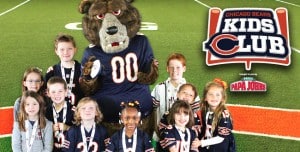 Note: They're asking for kids 5-12, but you can also signup a nephew, grandchild, etc.
Click here to visit their site and fill out the form to signup a child for the Chicago Bears kids club. For doing so, you'll be able to score a free welcome kit. The kit includes:
Personalized membership card
Welcome letter and Staley autograph card
Periodic newsletters and contests throughout the year
Invitations to Kids Club events
Pro Shop discount
Birthday postcard
Free Medium One Topping Papa John's Pizza
According to their site, this should arrive in 3-5 weeks.
Image credit: Bears