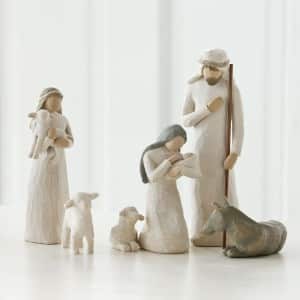 UPDATE: Up to $56.11 now 🙁
Click here to visit the Amazon site and you'll be able to score a 6  piece Willow Tree Nativity Set by Susan Lordi for $45.42 $56.11 (regularly $75.50). They're also offering free shipping since you're spending above $25. It's actually gotten 5 out of 5 stars and the same one is selling for $98.99 on Walmart.com!
*Please note that Amazon prices can change, so double check that it's still $45.42 $56.11 before you add it to your cart.
Image Credit: amazon