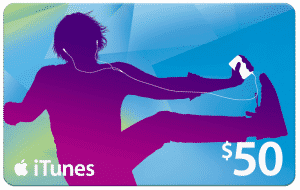 1.Click here to visit their site and click "Enter Now."
2. Then register or login.
3. Where it asks you for a code, click "Need a code? Click here" for a free one to be mailed to you (You'll get 2. The one with the code is titled "Your Fanta Popeyes Seafood Mardi…" and might take up to 30 minutes to arrive).
4.Then use your code to see if you're a winner! 2,061 will instantly win prizes ranging from gift cards to a free trip to New Orleans. Good luck!
Entry limit: 5x per day
Ends: May 4th
Image credit: iTunes