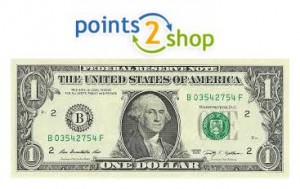 I had a couple readers email me about a free dollar you can get from Points2Shop with the points you get for signing up. It took a while, but yesterday, I actually got the dollar. Here's how you can get it too (or a freebie from Amazon):
1. Click here to signup
2. Confirm your email
3. For doing so, you should have 250 points automatically. Now click "spend points" at the top
4. Search for "dollar." Then click it and checkout.
5. Done! If you'd like, instead of the dollar you can get a freebie from Amazon. Just search for anything under 250 points.
Image credit: Points2Shop