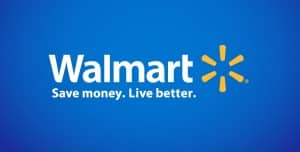 Do you know about the Walmart price match policy during the holiday season. This holiday season big box stores will be in big competition with one another to get your sale. All of this competition is really good for you, the consumer. You have the potential to save big! Walmart is one major retailer that will price match with other stores. They will price match with both local stores in your area and with online sites such as Amazon.
Here is a list of the stores that Walmart will price match with this season:
Academy.com

Amazon.com

Autozone.com

Babiesrus.com

Basspro.com

Bedbathandbeyond. com

Bestbuy.com

Cabelas.com

Dickssportinggoods.com

0aIIargeneraI.cam

Familydollar.com

Homedepot.com

Jcpenney.com

Kmart.com

Kohls.com

Lowes.com

Michaels.com

Newegg.com

OfficeDepot.com

Oreillyauto.com

Pepboys.com

Petco.com

Petsmart. com

5eors.com

SportsAuthority.com

Stop/es.com

Torger.com

Tigerdirect.com

Toysrus.cam

Walgreens.com
Walmart's price matching policy is pretty straight forward. You can find it here. We will cover some of the basics regarding the Walmart price match policy.
Walmart explains that they remain committed to providing the lowest prices every day. If you find a lower advertised price on any identical product, tell a Walmart representative. They will match it at the register. You'll need to let the representative of the local competitor's advertised price. Walmart does not require customers carry the ad in with them to honor a competitor's price. Each item must be identical to the ad (in size, quantity, brand, flavor, color, etc.). There can be no substitutions with price matching. In all situations, Walmart does reserve the right to limit BOGO quantities to one per customer or household.
The online price matching policy works like this: customers provide the online price and retailer when they shop online. The retailer must currently have the item in-stock at the time of the request for the price match to be valid. That means both the competitor and Walmart must have the item. Walmart does not carry this offer over to rain checks. Walmart always reserves the right to verify the price of the identical, in-stock item at the online retailer's website. This includes the size, model, quantity, brand and color; among others. Also, Walmart does limit quantities to typical retail purchase quantities or one-per-customer/household. They do so to exclude dealers and resellers from taking advantage of this deal.