Are you ready for Mothers Day 2015? This Sunday, May 10th, marks the one day set aside each and every year specifically for mothers everywhere. So what do you plan on getting Mom this year? Why not try some of these unique gifts for Mom?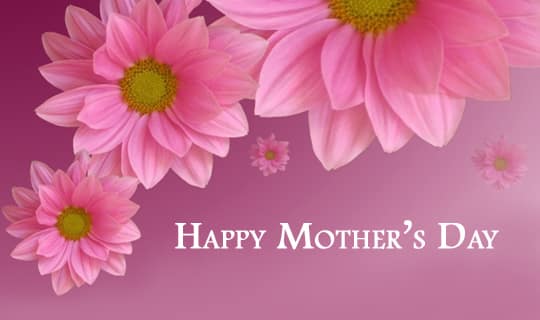 Americans spend on average $170 on Mothers Day according to the National Retail Federation. Mother's Day is one of the most commercially successful American holidays. Retailers salivate knowing that we can not NOT get something for our mothers! But, before you go out and drop excess money, here are a couple of savings tips to help your dollar stretch a little further when picking up unique gifts for Mom!
Be sure to check out sites like Groupon.com and LivingSocial.com to find local deals if you plan on taking your mother out somewhere such as a restaurant or event venue. This is also great if you plan on getting your mother a spa treatment, massage, horseback riding, yoga, or wine tasting. Think about your mothers hobbies and interests. And Amazon is always a trusted source for great gift ideas for any holiday. Whether it's Mother's Day or Halloween, Amazon.com updates its deals according to what's trending so you're sure to find deals for Mother's Day.
Of course flowers are always a safe bet. If you look on 1-800-FLOWERS.com they always have decent prices, and they can deliver in case your mom is not close enough for you to give them to her in person. If you deliver on May 7th and use promo code SAVE25MOM you can get 25% off your purchase. And with 1-800-baskets.com, Cheryl's, Fannie May, The Popcorn Factory, and fruit bouquets.com under 1-800-FLOWERS.com corporate umbrella you're sure to find something to send your mother in case flowers aren't her thing. But if you're mother is close enough you might want to check out your local grocery store for flowers. These are often fairly cheap and fresh cut from a local grower.
For a more personalized gift think about doing something with all of those digital photos that you have just sitting on your computer. CVS.com can make personalized Mother's Day cards for $1 and offers same-day pickup in case you wait until the last minute! Use promo code MDAYCARD for 30% off any Photo card and MDAYBOOK for 25% off a Photobook. Shutterfly.com also makes it easy to be creative with your pictures. Right now you can get 50% off of their picture books (until May 12), and get free shipping on order over $49 with promo code FREESHIP49.