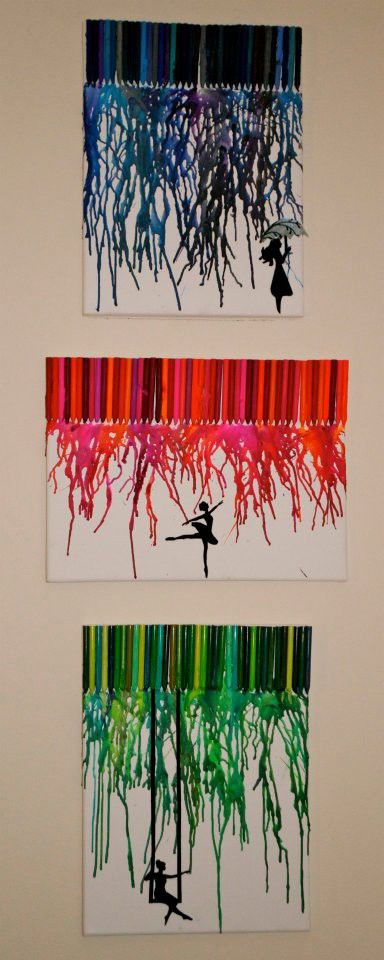 Do you like creating DIY wall art for your home? There are so many fun and creative things you can do to make your own home decorations. Also, you can use many household items to create works of art. Today, we are going to tell you how to make melted crayon art.
This is a fun project that you can get your kids involved in. In fact, your child can create their own melted crayon decor because it is so simple! Read on to learn how to create your very own melted crayon wall decor for your household!
Wanna Save Even MORE Money??
Discover out how retail stores have been RIPPING YOU OFF!
How To Save Money on Decorations By Making Awesome Melted Crayon Art:
To start out, you want to gather your supplies together. You will need a canvas (choose whatever size you want), crayons (enough to cover the length or width of your canvas), a hot glue gun, a hair dryer, and some newspaper or old paper.
Determine how you want to arrange your crayons. Then, decide whether you want to remove the crayon wrappers or leave them on
Hot glue the crayons into place
You can lay your canvas flat when you melt the crayons, but if you want the wax to drip down you need to prop the canvas upright
Turn the hair dryer on and watch as the wax melts!
Allow the max to dry.
If you want to remove the crayons from the top of the canvas, you can shave them down or cut them off.
For more info, check out this helpful how-to video below!
---