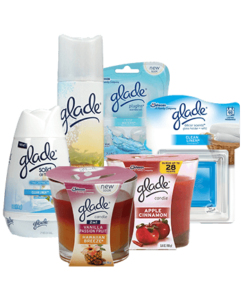 Do you like freebie offers? Of course you do! You probably would not be here if you didn't! Right now, people are rushing to take advantage of this Glade sample offer from LifeScript Advantage! While this offer lasts, you can access awesome Glade samples in the form of FREEBIES! These Glade product freebies make your home smell fresh and clean (even if your house is not entirely clean)!
In order to get your samples, you must first enter your email address and click on the pink 'submit' button. After that, you will need to fill out the LifeScript Advantage registration page. On the form, you will need to include your name, mailing address, date of birth, gender, email address, and several offers available to you. Then, select the 'redeem a sample' button to select your Glade freebies!
Please note, this offer is only available to residents of the United States. You must be 18 years of age or older to sign up for this special freebie offer from LifeScript. Also, be aware that you will periodically receive emails from LifeScript as a result of signing up for this offer. However, you will have the option to unsubscribe from the emails should you feel inclined to do so.