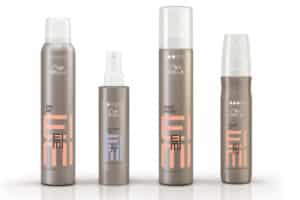 Are you tired of your hair looking drab, dry, or frizzy? Do you find that your hair is out of control these days? If so, you should definitely check out this freebie offer from Wella Hair! For a limited time, you can snag your FREE sample of a Wella hair care product just by visiting their Facebook page and signing up. After you visit the Wella Hair Facebook page, you will need to complete the form via the 'sign up' button in order to get your FREE hair care product in the mail.
FREEBIE From Wella Hair
Enter an accurate mailing address along with your name and a valid email address. After the form has been submitted, you can expect to receive your hair product in your mailbox within 6 to 8 weeks. Please note, this freebie from Wella can not be sent to PO box addresses. You must provide a home address in order to get your FREE hair care product sample. This offer is not mobile phone friendly for most people. You will most likely need to access the request form and sign up via a desktop or laptop computer. Hurry! Supplies will likely run out soon, so request your sample from Wella while you still can. Happy hair styling!