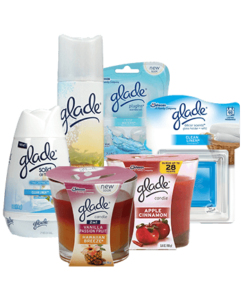 With the holiday season officially over, now is the time to pack away the decorations and wipe the slate clean. For some people, that means doing a thorough house cleaning in preparation for spring. For others, it means hunkering down and hibernating until the green leaves and flowers begin to grow again.
Free Glade Samples
Whatever your plan is for this time following the holidays, I think we can all agree that we want to be comfortable and cozy in our homes during the winter. What better way to be cozy than with great scents wafting through your home??
Right now, you can snag an incredible freebie offer from Glade! For a limited time, you can sign up to receive Glade samples that will leave your home smelling clean and cozy. Signing up for your freebies is so simple. Begin by entering your email address and then clicking on the 'submit' button. Next, you must fill out a brief registration page on which you will be asked some questions such as your mailing address, birth date, etc. Once you have completed all the necessary forms and submitted your request, you should receive your FREE Glade samples in your mailbox within several weeks to a month.