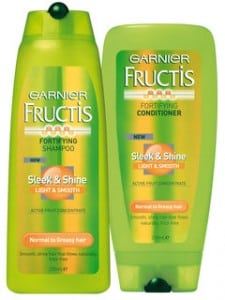 Treat Yourself To This Free Garnier Sample
Do you struggle with dry, dull winter hair? If so, you are not alone! Many people are unsatisfied with their hair, especially during the winter months. The good news is that spring is here, and so is this awesome freebie offer from Garnier Fructis!
Right now, you can take advantage of their awesome freebie offer for a sample packet of Garnier Sleek and Shine shampoo and conditioner! This specially formulated hair product restores shine and moisture back into your hair when it needs it the most. To get your freebie, complete a brief sample request form. You can expect to receive your shampoo and conditioner in the mail within 4 to 6 weeks.