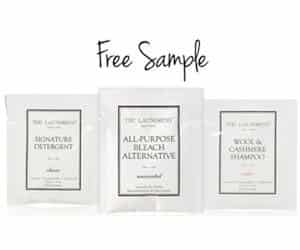 Find Out How You Can Get Clothes Fresh And Clean With Laundress Laundry Detergent
Are you tired of washing your clothes only to find that the odors have not fully disappeared, or that the stains have not been adequately removed? If you are nodding your head, then you should check out this freebie sample! Right now, you can get a FREE laundry detergent sample from The Laundress Laundry Detergent company.
You can choose from 4 sample products: Delicate Wash, All-Purpose Bleach Alternative Signature Detergent, or Sport Detergent. Please note, you must sign up to receive The Laundress newsletter in order to get your freebie. This must be your first time signing up in order to get your sample laundry detergent.