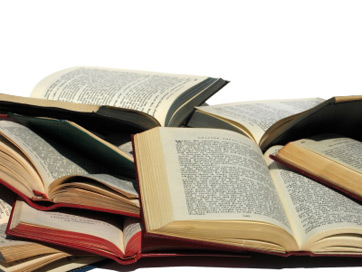 Words are my thing.  I love to write.  Even more, I love to read.  I married someone who likes to read too.  We already have three bookshelves that are completely full, but it is our drug.  We always want more.  Amassing books can get pricey, so here a few tips that can help you save.  Today's experiment: Free Books.
Kindle Books
Recently, I was lamenting the fact that my personal library is sadly defunct in the area of novels.  That's three bookshelves full of non-fiction with two tiny shelves dedicated to Tolkien, Meyer, Shakespeare, and Austen.  Kindle Books showed up just in time, even though I had vowed several years before never to fall into a digital book craze, saying that it was for losers who couldn't appreciate the printed word.  Well, now I'm that loser and I'm happy about it.  (And I still appreciate the printed word, but I appreciate FREE more.)
Thank you, Amazon, for being so generous with us.  Maybe you've seen advertised on television that you can now use Kindle Books without having a Kindle.  Just download their software and you will have a Kindle book reader for your PC, Mac, iPhone, or other fancypants device.
There are literally hundreds of free titles available right now.  My husband downloaded the software for me and I've been selecting titles over the past couple days.  I am now the owner of a digital copy of The Time Machine by H.G. Wells, Pride and Predjudice by Jane Austen, and Oliver Twist by Charles Dickens, among others.  There are so many titles that I cannot believe it.
http://www.amazon.com/Kindle-eBooks
Your Local Library
Okay, is this not a give-in?  Or is it just because I was home-schooled and obsessed with books that made the library my second home while growing up?  If you are blessed with a library in your area, utilize it.  You can learn a lot from books and the library is full of them, at no charge other than your tax dollar.  Often, they have movies and music as well.
DailyLit.com
This gem of a website is for those of you who'd really like to be a reader but are way too busy and don't give yourself the time to sit down and enjoy curling up with a cup of tea and novel.  Simply choose a book from their website, enter your email address, and read away!  You'll get a bite-sized chunk of the book you chose in your inbox each day, perfect for reading at your desk over lunch break.