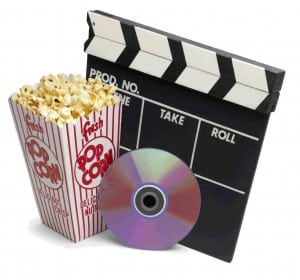 Whether you're dating, or having a family day, you can have a great time without breaking the bank.
Be flexible
By doing certain activities during the week or during daytime hours, you can save up to half! If you go out to the 5:30 showing of the new movie, you pay $12 a ticket. If you hit the matinee showing at 4, it's only $4…I can handle $4. The zoo often has great weekday pricing. We saved 70% on admission AND got free parking by going on a Tuesday.
Go in groups!
Many places will give a group discount, lowering the price for everyone. If you have friends with little ones, and you have little ones, why not go together? We saved roughly 50% by going in a group to one of those Bounce Houses. The kids had a blast and it didn't break us.
Benefits?
Are you military? A student? A teacher? Many places offer discounts for entertainment to each of these. Bring your ID for proof. My husband has been in the Sears tower…FREE. Been to Six Flags…FREE. He even got a free haircut, all because of that ID.
Web-Only Savings!
Many places offer you a small discount for ordering online. This helps to avoid longer lines for the business, and for you. To them, it's a win-win.
Check out the Library!
Many local libraries offer FREE movie rentals. You usually have to wait a little longer for the new releases, but how can you go wrong with a free movie. Check your local library to see what they offer.
Yearly passes!
If you plan on visiting a local amusement park, theme park, zoo, etc. check out the prices for the yearly pass. For our family of 4, it's cheaper to buy the family pass then it is to just visit the park. Why not get the benefit of having a free pass all year.
It's ok to spoil yourself and your family…now and then.
It's great to save all of that money throughout the year, but allow yourself to splurge every once in awhile. This keeps things exciting, and for those big events, it's often a reward. Enjoy it!
Get creative!
My favorite "Entertainment", is my weekly "Netflix Date Night" with my husband. We have our movie, we pop some popcorn, and we snuggle up on the couch. It's cheap, but gives us that "Date", each week that we both look forward to.
With our kids, we go on scavenger hunts around our neighborhood. This usually lasts for hours, and don't cost a cent. We walk all over the place and our kids have a blast.
With a little planning, you can make almost anything affordable.