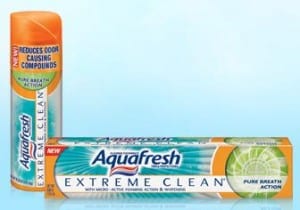 UPDATE: If you get an error, try going through this link
Click here to visit the Aquafresh site and either signin or register. You'll then be able to print a coupon good for $1 off any Aquafresh Extreme Clean toothepaste. Most Walmarts and Targets have their travel size priced around $1 so it should be either free or extremely cheap after coupon.
If you rather have the coupon mailed to you, just click "help" on the bottom right of the coupon page.
For more coupons click here