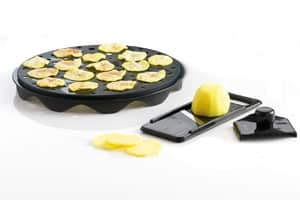 Just a heads up according to the Dr. Oz site:
"Come back at 3pm EST/12 PM PST tomorrow, January 19th, 2012 to win! The first 1,000 of you to register on DoctorOz.com will be eligible to win Mastrad's Topchips The Chips Maker. Make your very own oil and fat-free vegetable and fruit chips in the comfort of your own home in just 3-5 minutes. Learn how you can enter to win your own Mastrad's TopChips The Chips Maker!"
There should be a signup form at this link once it goes live.
Image Credit: Dr. Oz ; thanks Tammy