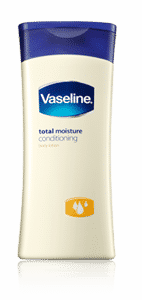 UPDATE#2: According to their facebook it looks like they're rescheduling it to tomorrow
UPDATE: Click here to visit the "What's New" tab when it's time
__________________________________________
Just a heads up, this is what Vaseline wrote on their facebook:
"Vaseline® fans – are you ready to gift a friend with a FREE 3 fl. oz. tube of Vaseline® Total Moisture® and get one for yourself too? Check out the What's New tab at 6pm ET / 3pm PT TODAY and each Tuesday for the next 4 weeks (4/10, 4/17, 4/24 and 5/1)"
Image Credit: Vaseline; thanks Rebecca!