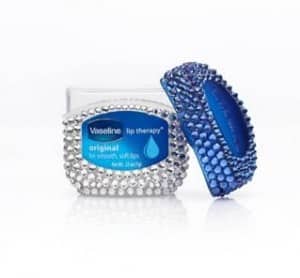 UPDATE: All have been awarded according to their site
Just a heads up, on May 10th, Vaseline is giving away 100 free Swarovski Crystal Vaseline Lip Therapy Mini Jars. The giveaway starts at 1pm (eastern time)/ 10am (pacific time). Just click here to visit the "Spotlight" tab when it's time.
Image Credit: Vaseline; thanks Savanah!