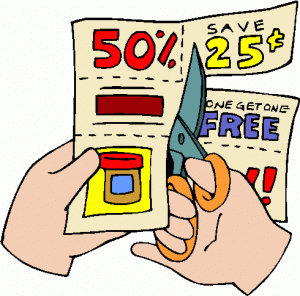 by Kelly Garcia
People are trimming costs wherever they can, especially in this economy. More and more people are cutting coupons, taking advantage of any freebies they come across and searching for bargains everywhere in order to reduce living expenses and put food on the table. Most of us get our coupons from the Sunday inserts in the weekly newspapers or from our favorite magazines, but there are other sources of free coupons and free product samples.
Product Manufacturers
Product manufacturers value your business and want to keep you as a customer. They will be happy to send you free coupons and/or product samples. All you have to do is contact them via phone, email or snail mail and request them.
Online Survey Sites
Another way to get free samples and coupons–and earn a little pocket change in the process–is by doing online surveys. Many online survey sites such as My Survey and Opinion Outpost offer free coupons and product samples in exchange for your opinion. You can register for free and choose the surveys you want to complete. Many of the surveys require you to sign up to receive a product or service in order to be compensated, so you want to choose only those surveys on products and services you wouldn't mind getting free samples of or trying out.
A potential downside doing online surveys is that you'll end up getting unsolicited emails and calls from marketers wanting to pitch their services or products to you. You can avoid this by opting out from receiving information from other advertisers during the survey's site registration process.
Free Coupon Sites
You can also go onto coupon sites like FreeCoupons.com and sign up to receive free coupons in your email inbox that you can print out on your printer. There are also plenty of sties that offer free samples of a variety of products, such as Sample Stuff.
Exercise Due Diligence
There are a plethora of websites offering free coupons and samples, and unfortunately the objective of many of those sites is to obtain your personal information. If you see some survey or coupon/free product sites that interest you, ask around to see if any of your online (Facebook, Twitter, etc.) or offline friends have ever used those sites and what their experiences were. You want to sign up with only reputable sites that deliver what they promise.