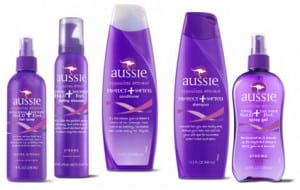 UPDATE: Darn, gone already 🙁
Click here to visit the Aussie facebook and like them. Then on the "Aussie Free Product" tab, fill out the form to request your free product coupon up to $3.99 in value. Coupon is good until 9/30/12. Allow 4-6 weeks for delivery. Hurry though because with over 300,000+ fans on their facebook, this will go fast!
Image Credit: Aussie; thanks Alexandria!